An intelligent recruitment assistant conceptualized to create a futursitic shift in the cabin crew recruitment process.

Over the years, airlines reported millions of dollars lost in the recruitment process which requires sufficient resources due to the nature of the interview process.

The service aims at creating a globally accessible platform that optimizes the candidate assement model, specifically the initial screening process.

The following slides define the concept problem, design process and the solution.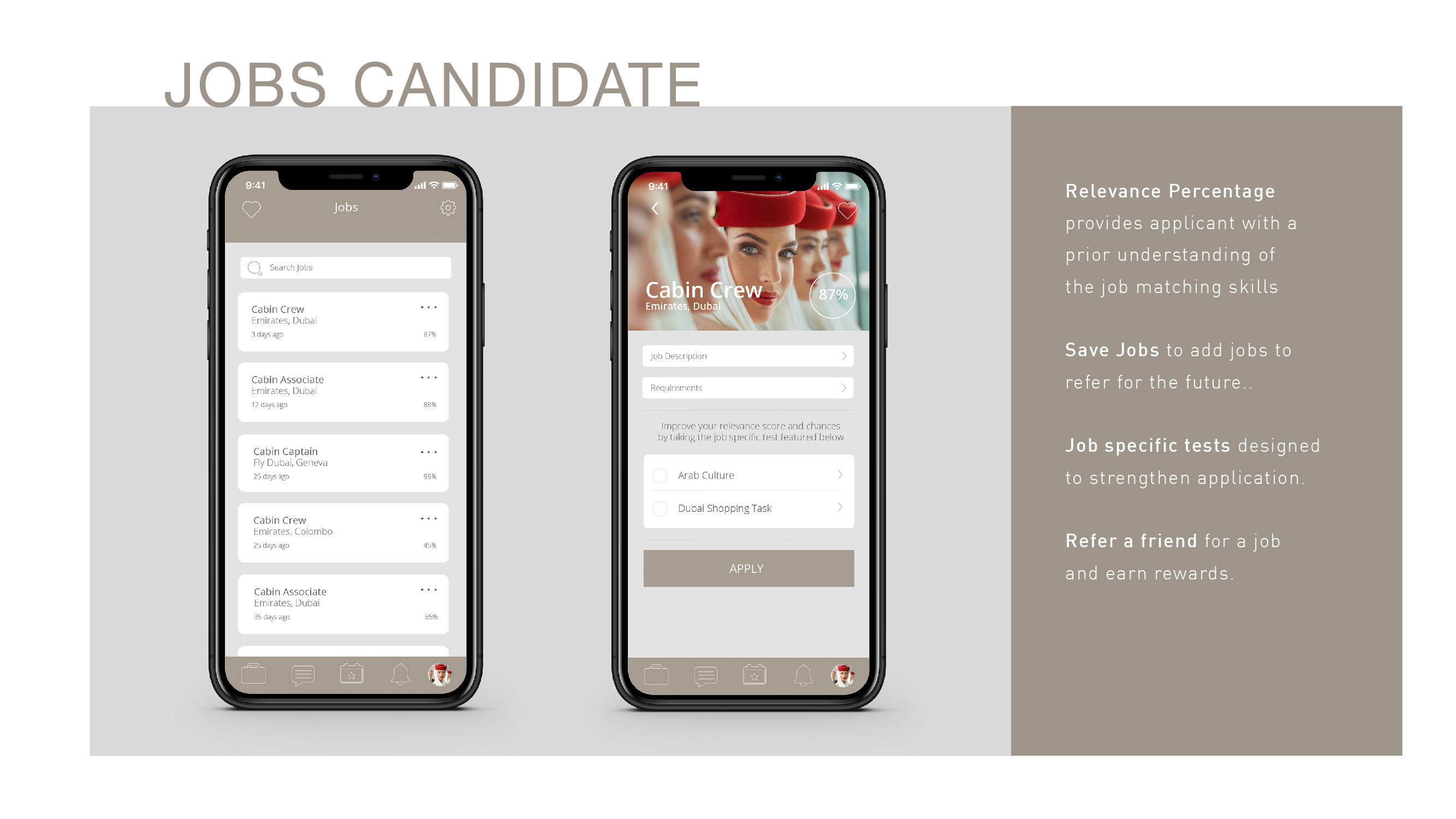 Role︎


Service Design
Visual Design
UI/UX



Year︎




2019